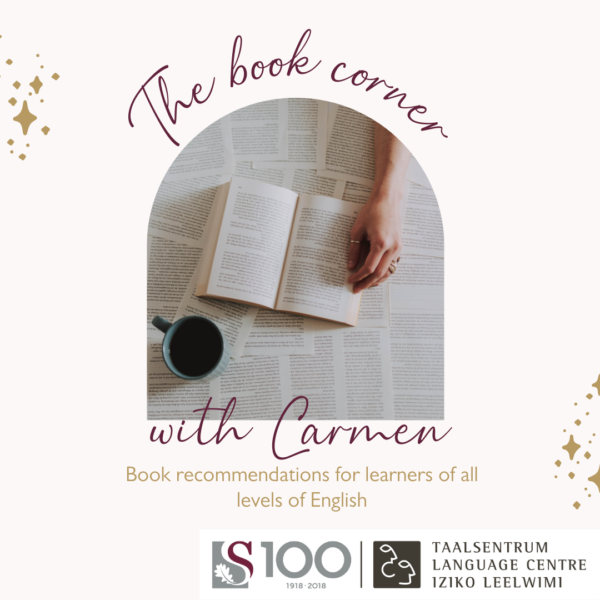 You've been transported to Carmen's book corner!
Here you will find some great book recommendations for learners of all levels of English. I'm Carmen, and in my first blog post I talk about three books that I think everyone should read in their lifetime. You are sure to find a book suited to your level of English, from Elementary to Advanced.
Welcome and enjoy!
1. Green Eggs and Ham by Dr Seuss (Elementary to Pre-Intermediate)
This is a great book for learners who are just starting out with English. The writing is simple and easy to follow. The story is also wildly funny and can be enjoyed by young and old.
In Green Eggs and Ham, we meet Sam-I-Am who is on a mission to get his friend to eat ham and green eggs (yuck!). Sam-I-Am tries everything, but does he succeed? Well, you will have to read the book and find out.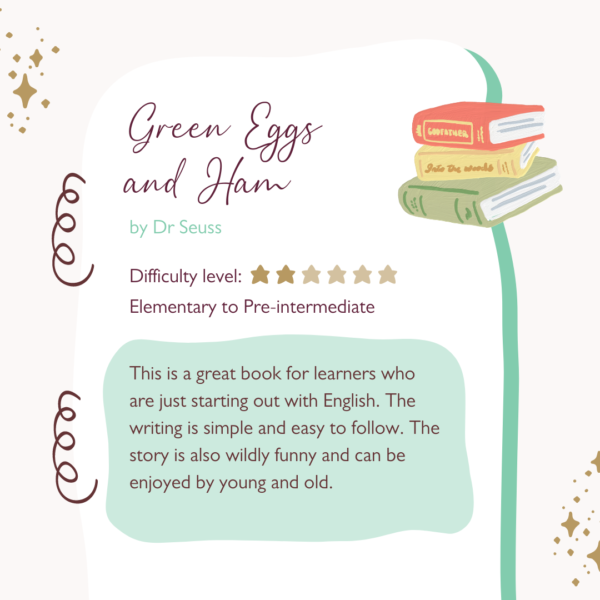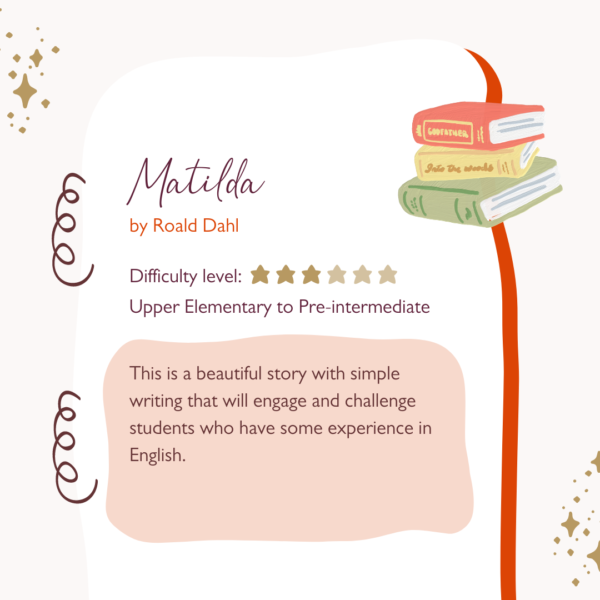 2. Matilda by Roald Dahl (Upper Elementary to Intermediate)
This is a beautiful story with simple writing that will engage and challenge students who have some experience in English.
In this story, we meet Matilda, a sweet young girl who is very smart. She loves school, and she especially loves maths and reading. But poor Matilda has the worst family you could imagine! They are lazy and don't like Matilda's smart ideas. At school, even though she has a nice teacher, the principal is a scary woman who is out to get Matilda and tries to make her life awful! Matilda has a plan though …
3. The Adventures of Tintin by Hergé (Intermediate to Advanced)
These exciting comics are for more advanced students but can be enjoyed by everyone. Not only are the mysteries great, but the pictures alongside the words can also help students follow the story. If you love comic books or mysteries, you should step into the wonderful world of Tintin.
He is a fearless reporter who travels all over the world solving many mysteries. His three companions on these adventures are his dog Snowy, the weird and funny Captain Haddock, and the very smart Professor Calculus. Together they tackle some major mysteries all over the world.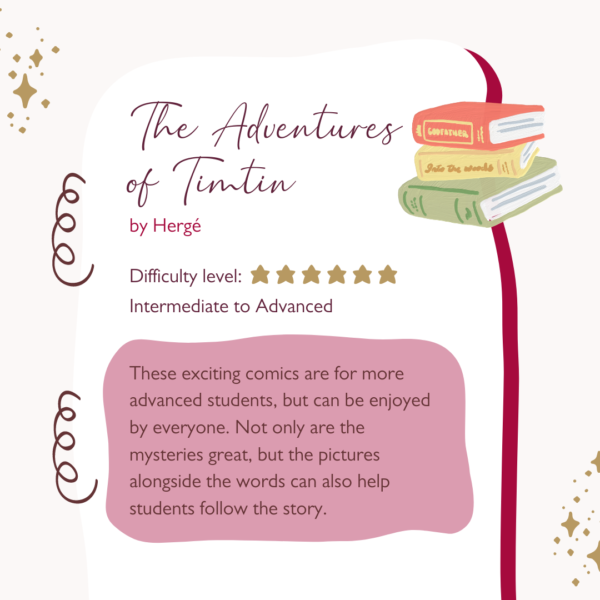 About Carmen
I am an English and linguistics teacher. I live in Stellenbosch with my cat and too many books!
When I grew up, my family and I were very fortunate because we had a lot of books in our home. My brothers and I would often visit the local library in the small town we grew up in and get lost in the wonderful world of books. My love of books grew as I did, and today books are a big part of my life.
I like to read books from all types of genres, but my favourites include mystery novels, historical fiction stories as well as non-fiction like biographies.
My all-time favourite quote is from the author Dr Seuss:
Be who you are and say what you feel because those who mind don't matter and those who matter don't mind. Don't cry because it's over. Smile because it happened."
I am currently doing my master's degree in Linguistics at the University of Stellenbosch. Reading has always been a big part of my life and it is now part of my job; I am a book reviewer for a South African newspaper called The South African.
I first started reviewing books on my book Instagram (@carmens_book_nook) in 2020. In this same year I began writing articles for The South African. Since then, I have written for various other publications. My work has been featured in the local student newspaper Die Matie, and I have also reviewed a book for SARIE magazine.
This post is also available in: English