We provide expert professional transcription services in English and Afrikaans. We can cover most audio or voice transcription, video transcription and other multimedia recording transcription too, whether it's for academic, business, legal or other purposes.
What kinds of transcriptions do we do?
We offer professional transcription services for the following:
Lectures, podcasts, videos and other online learning material
Qualitative research interviews and focus group discussions
Seminars and training sessions
Meetings, teleconferences and conferences
Legal proceedings and interviews, public hearings, arbitrations
Personal or private recordings and manuscripts
Transcription is broadly divided into strict verbatim and intelligent verbatim, with many variations and trade-offs in quality, cost and time. The context, content and purpose of your transcript determines which kind of transcription you need.
Marguerite van der Waal would be able to help you decide.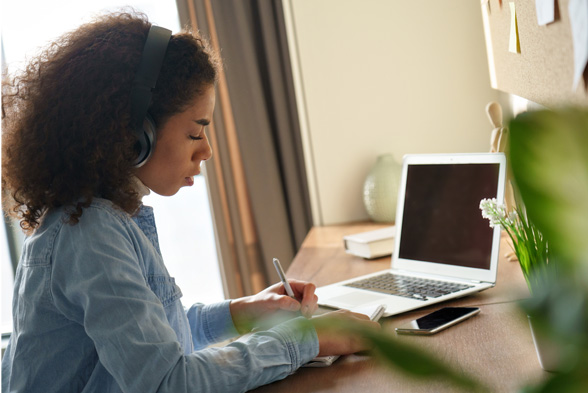 What can you expect from us?
Confidentiality
All our transcribers sign non-disclosure agreements, and recordings are treated with the utmost confidentiality. At no point will the content of your recording or the identity of participants be revealed.
Efficient turnaround time
Turnaround time will depend on the kind of transcription, the technical difficulty, and the quality of audio. Good-quality audio with little background noise and chatter will result in a more accurate transcription being delivered in a shorter timeframe. As an indication, a clearly audible one-hour recording with two speakers will generally be completed within three to four working days.
Professional quality
Our transcribers are all technically skilled, qualified and experienced language practitioners with expertise in various fields. Every transcript is independently proofread and quality checked to put the final polish on your transcribed document and ensure complete fidelity to the original recording.
Ready to get started?
Simply complete the quick online request form to get the ball rolling. For more information or if you'd like to connect and discuss your project with us, please e-mail Marguerite van der Waal.
This post is also available in: English