Have you ever thought of learning a language or improving your abilities in a language independently by partnering with a first-language speaker? Tandem learning is a fun, informal and convenient language learning method to explore.
We provide tandem language learning in Afrikaans, English, isiXhosa, isiZulu, Sesotho and Setswana, but other language combinations are possible as well.
What is tandem learning?
Tandem language learning is based on independent learning and communication between two people, and its main focus is on conversation.
Both tandem partners benefit equally from their work together, as they each bring skills into the partnership that help the other. It's an informal and authentic way to get a better understanding of a new language.
Why choose tandem learning?
By practising a new language with a first-language speaker, your listening and speaking skills will improve immensely.
If you and your partner meet up regularly, chances are that you'll become friends. Spending time with someone from another culture increases your cultural sensitivity and knowledge.
Tandem learning is convenient, as you can work around your schedules and learn on your own terms.
Not only will your language skills improve, but you'll also become even more well rounded. If your tandem partner is an expert in grape varieties and you're a sucker for sports, by talking about your interests, you'll build up wine knowledge and your tandem partner can become a soccer buff.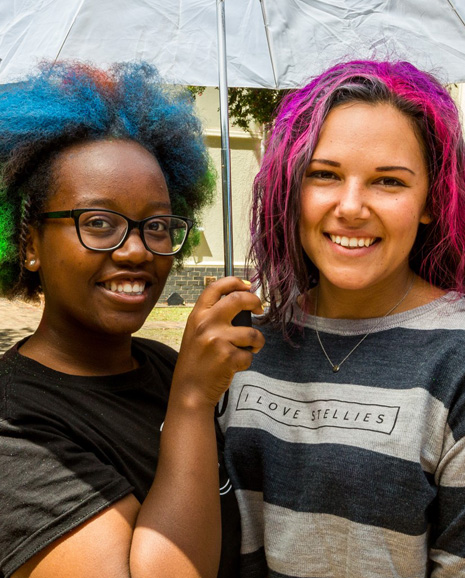 Do you need to be a language expert?
As tandem partners, you are already both experts in your own languages and cultures, having grown up speaking your language, and being part of a particular culture. Together you may choose to read aloud, discuss particular topics that interest you, correct mistakes, suggest improvements, practise conversations or undertake any number of other activities.
What are our prices?
If you're interested in being teamed-up with a tandem partner, you pay a R100 registration that covers a training session on being a successful tandem partner as well as a booklet with ideas and tips.
For more information about tandem learning, please contact Helga Sykstus.
This post is also available in: English